Meet Your Travel Professional
Dream Team
What makes a memorable student trip? We think you meant to say… WHO makes a memorable student trip? We do! We know we're awesome. Meet the team and find out for yourself!
Justin M. Shuler - CSTP
President
Justin M. Shuler | CSTP | President
A true product of the travel industry, Justin is excited every day he gets the opportunity to serve students in a capacity that opens their eyes to a new world outside the walls of their classroom.
"Working side-by-side with my father in the travel industry from 1998–2004, afforded me a full-time education which I decided to grow with the creation of Group Travel Network in 2004. Since that founding day, the GTN team brings enthusiasm for travel to each day of work. We proudly work with trade organizations such as ABA, SYTA, as well as our network of thousands of suppliers around the globe to stay current on industry trends, safety protocols and the best experiences for our groups. We do the work for our clients in order to make their trip a breeze.. and a little secret from us, is that we don't think of it as work. We love what we do!"
Justin is a third generation travel provider, a fair golfer, a proud dad of three boys, an adventurous traveler and is trying to learn to play the ukulele.
Amie Shuler - CSTP
General Manager - Accounting
Amie Shuler | CSTP | General Manager | Accounting
Amie is a true Florida native, born and raised, and loves all things Florida. She thinks a perfect day would be lounging at the beach or boating around Florida's beautiful lakes or rivers. Amie began her career in the Student Travel Industry back in 2000 and has worked with various tour operators learning different ins and outs of the business. She has called GTN home since 2007 and loves the fact that she has a hand in creating memories for students through travel.
"Growing up, our yearly vacation consisted of the same trip over and over. So, getting to see students travel outside of their hometown and learn about new destinations is amazing to me."
Although Florida is home, Amie's travel bucket list brings such inspirations as traveling to all 50 states and visiting more areas abroad (specifically Bora Bora and Greece)! As the mom of 3 boys, she has been a Band Mom, a Soccer Mom and is now a proud Football Mom to her youngest.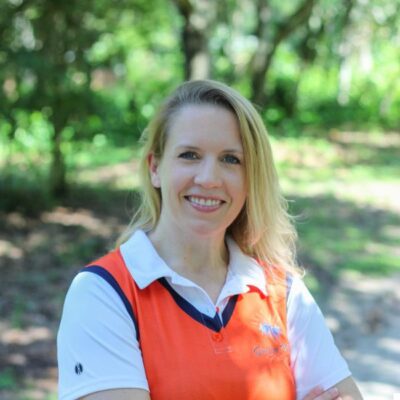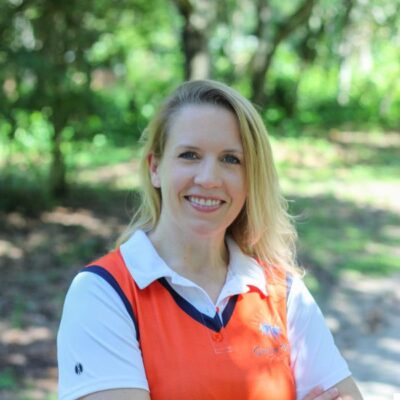 Melissa Ardales - CSTP
Business Development
Melissa Ardales | CSTP | Business Development
Travel is not just a profession to Melissa, but truly her life's inspiration. She's a Pacific Northwest girl with an eye on the world and holds a Master's in Tourism Management.
"Travel is the best education and I plan to be a student for life! My favorite travel experiences include witnessing someone make a connection to the world they either had never considered or had only read about in a text book. It is for these reasons that I seek out opportunities to work with student groups from around the world and create incredible travel opportunities. So the questions remains, where would you like me to take you? There's a lot of the world left to see, so let's go!"
Melissa has been to all 7 continents, 37 countries and 48 states. Apart from traveling, she's also an avid aerialist (think Cirque du Soleil) and owns an aerial arts studio in Washington State.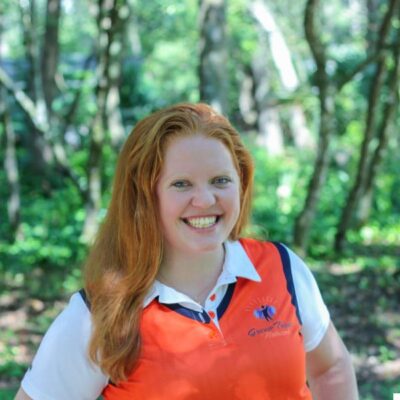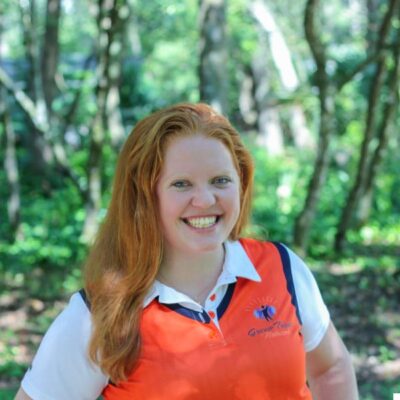 Kaycee Sanford
Travel Coordinator
Kaycee Sanford | Travel Coordinator
Kaycee loves every aspect of travel, from the planning to the memories made! Raised in the heart of tourism in Orlando Kaycee studied at UCF's Rosen School of hospitality and loves being able to put her Event Management degree to use daily.
"Nothing warms my heart more than seeing students experience something for the first time – a new destination, their first Broadway show, or even getting on an airplane for the very first time. I have had the honor of traveling with dozens of groups to incredible destinations and seeing these experiences through their eyes brings a new joy each time."
Kaycee loves traveling with her family. Since her husband, Jason, prefers to take the train when possible versus flying Kaycee has flown with her eldest son, Dom (2yo), 5x as many times as with Jason! They are excited to raise their boys with a love of travel and adventure.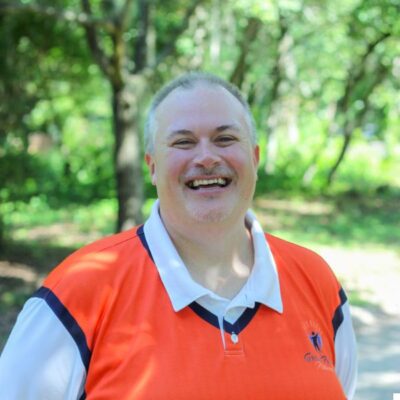 Anthony Parisi
Travel Specialist
Anthony Parisi | Travel Specialist
Anthony has spent much of the last 25 years deeply involved in marching, music, and the pageantry arts. Originally from Chester, New York, Anthony moved to Florida in 2008. He has worked with many bands, drum corps, drumlines and color guards as a visual designer and instructor. Anthony is also an active adjudicator with Central States Judging Association. GTN has allowed him to couple his love of the arts, with his desire to travel and explore.
"My favorite thing about Group Travel Network is the actual "Networking" part. There is nothing I love more than introducing my friends, colleagues, and clients to one another. I truly believe in the lyrics of one of one of my favorite bands, Dave Matthews… "Turns out not where but who you're with that really matters" ."
Anthony and his wife, Erin, were married in Las Vegas at the top of the Stratosphere. Elvis was even in in the building to sing them down the aisle! They currently live in Ocoee, FL with their dogs, Penny and Delilah and their 75lb Tortoise, Henry.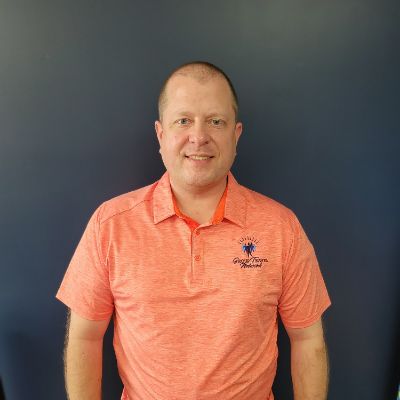 Rob Cothran
Travel Specialist
Rob Cothran | Travel Specialist
Rob's love of travel began in high school when he had the opportunity to travel and perform throughout Europe. After graduating from Auburn University (War Eagle!) with a degree in Music Education, he returned to travel, performing all over Europe, the Caribbean, and South America on several different cruise lines before eventually making his way into the classroom as a high school band director.
"There is no better way to gain an understanding of our world than to experience it first hand through travel. As a high school band director, it was always important to me to give my students that opportunity. That is also why I am excited to combine my experiences as a student, performer, and educator to create the best possible trip for you and your students!"
Still a highly sought-after clinician and guest conductor, Rob joined the Group Travel Network family in 2018. When he's not traveling, he's relaxing at home in Orlando with his wife, Allison, and pets, Rhett (dog) and Gibbs (cat).
Jagger Shuler
Travel Coordinator
Jagger Shuler | Travel Coordinator
Jagger has, quite literally, grown up in the student travel industry, and more importantly with Group Travel Network. He spent many of his formative years passing time in the GTN office after school and getting the opportunity to travel along with groups on their life-changing trips. This led to him going to college, at the University of West Florida, and studying Global Hospitality.
"Growing up in the travel industry gave me a deep love and respect for experiencing new places and peoples. Having the opportunity to share what I love most with others is one of the most fulfilling chances I have had and getting to do so at the company my father started, and my parents raised as one of their own makes it all the sweeter."
In his free time, Jagger can be found listening to music while holding a book in one hand and a cup of tea in the other.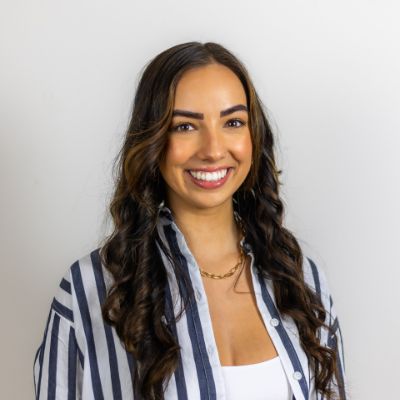 Payton Trenary
Digital Marketing Specialist
Payton Trenary | Marketing Coordinator
Payton is a Florida girl at heart and was born and raised in Orlando. She followed in her parents' footsteps and attended Florida State University where she graduated with a degree in Media and Communication Studies. She has several family members who work in the travel industry, which sparked her passion for travel at a young age. She loves taking photos, and Payton's specialty is showcasing the incredible moments that GTN curates for each group.
She is happiest in nature and loves to go on hikes, drive her jeep to the beach, and also goes snowboarding at least once a year. She enjoys playing guitar, snuggling with her 2 cats, and cooking for her friends and family.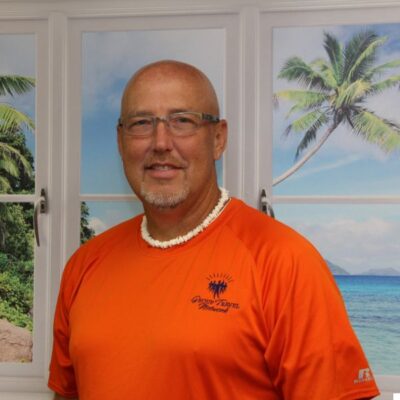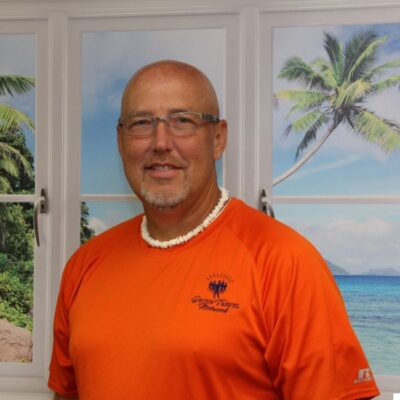 Jeff Lilley
Amazing Friend, Forever In Our Hearts
Jeff Lilley | Amazing Man
Jeff Lilley: Forever in our hearts – Forever in our GTN Family!
Come Work With One of
The Best
Student Travel Companies