Student Travel Safety, Trip
Protection and Certifications
Travel is an investment in your future memories, growth and education. Protecting your investment from unforeseen challenges is crucial in today's world. Group Travel Network is prepared with crisis management plans and student safety guidelines, backed by industry associations, certifications and protocol. Travelers can do their part to help protect their investment as well. From trip interruptions and delays to global pandemic travel halts, the world has and will continue to experience challenges that cause havoc.
Group Travel Network strongly advocates for all travelers to review their options for Trip Protection. For most groups, Trip Protection options may be offered at registration. Trip Protection plans vary and it is up to the traveler and account holder to research the best options for their needs. Group Travel Network works with Travel Insured as well as TripMate, two companies who provide superior options and customer service to the student and group travel patrons.
Post Departure Student Travel Protection
Trip Protection helps protect your group by offering student travel protection required for many European and domestic destinations.
It helps to know you have a backup plan. Not only do we move thousands of students every year, but also millions of dollars in instruments and uniforms. Any number of unexpected situations can happen on a trip with large student groups. Trip protection is offered at the point of registration through our online system.
Industry Certifications & Credentials
Group Travel Network maintains a number of student travel industry association memberships that highlight our professionalism and reliability. These associations and their members base, work cooperatively to guide the student travel industry in safety protocol, best practices and continuing education. GTN's current membership include the Student & Youth Travel Association (SYTA) and the American Bus Association (ABA). SYTA is a vital resource not only for travel industry entities, but also for teachers and parents who want to further their education on the safety practices employed in our industry. Safety is number one!
We also hold and actively participate in many music educator association memberships throughout the country that help us stay up to date on the latest performance opportunities, adjudicated contests and more importantly, who is judging them!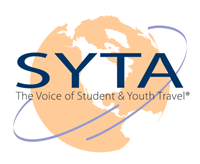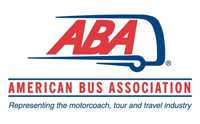 Industry Certifications & Credentials
Group Travel Network Inc, is a tour operator registered in FL (ST36174). Group Travel Network Inc – Inquiries: info@grouptravelnetwork.com