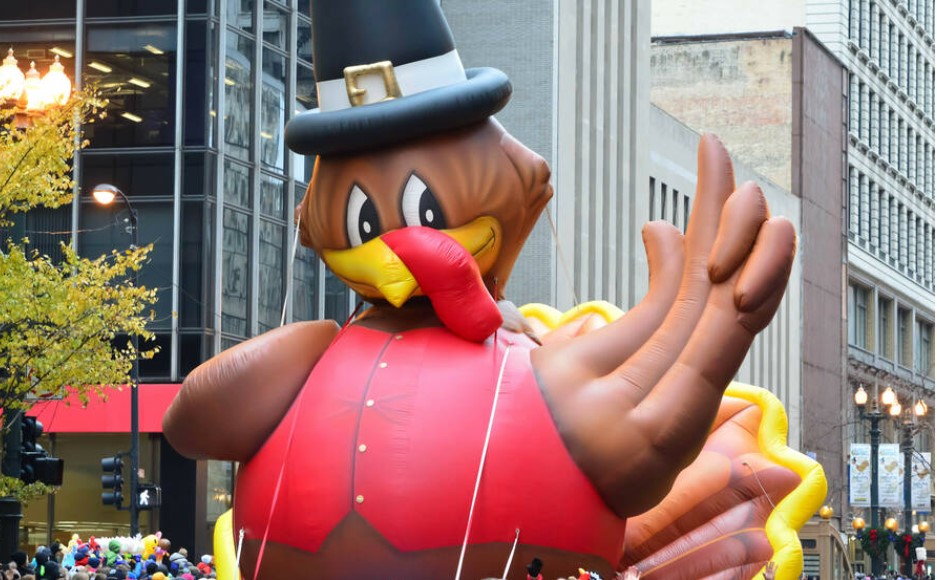 Thanksgiving is all about spending time with your family. Your PARADE family! There truly is no better way to kick off the holiday season than marching proudly down a parade route, ushering Santa and the holiday spirit, into the world! We're convinced that your group will love participating in a Thanksgiving Day parade during this time of year and here are 5 great reasons why!
Do your marching… during MARCHING season! Fall is marching band season and while a great spring parade is always fun, sometimes it is just easier to get it out of the way during marching band season and not concert band season.
It's easier to get the time off! School is typically in easy learning mode just before the holidays. With a short school week (or maybe even the whole week off) it is the perfect time to take the band on a trip! There is no interruption to testing, and
The parades are televised! For some, participation and recognition in a televised parade is a highlight of their career! But everyone needs viewers. Thanksgiving Day parades hold a lot of tradition and typically pull in bigger audiences than parades at other times of the year. Wave to all the aunts and uncles, friends and neighbors who are watching from home!
Explore COOL cities! Everyone knows Macy's in New York, but there are several other Thanksgiving Day parades in really cool cities! From Philadelphia to Chicago, Dallas to Detroit and so many more, there is likely a parade in a city that you have yet to explore.
Give the gift of memories. Thanksgiving holds a lot of family traditions, which are valued and cherished but why not create new memories and stories to be told around the dinner table? Groups are typically home the evening of Thanksgiving or the day after, in order to enjoy the rest of the weekend with family. Instead of fighting over the (turkey) drumsticks and the wishbone, let the drumline swing those drumsticks in the air on TV (too corny?) and wish everyone a Happy Thanksgiving!
What are you waiting for? Let's get YOUR show, on the road!
Contact your Group Travel Network travel specialist to discuss your future Turkey Day plans!
Relax with our Student Travel
Expertise
.
We deliver stress-free student trips backed by an exceptional array of services you won't find anywhere else:
Stress-free, creative planning of customized itineraries

Dedicated GTN Service host on every trip

Extensive travel protection plan options

Online, individual registration system

Flexible payment plans and online payment options

Bulk buyer discounts for great trips that cost less

Inclusion into #MyGTNFamily for life! (you don't even have to remember our birthday!)